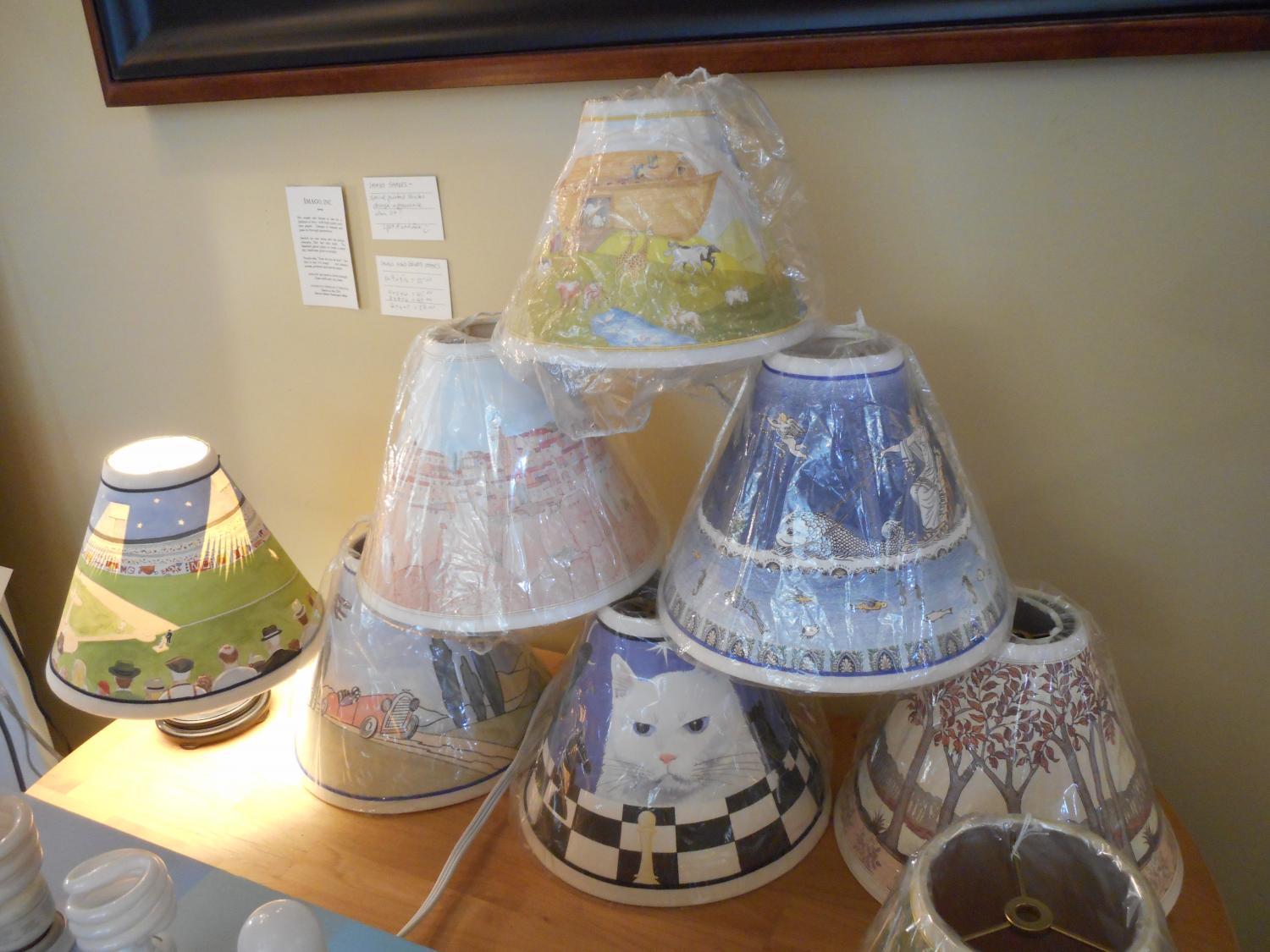 What companies do we carry or order from?
We stock and/or order from a number of leading and specialty lighting, lampshade and parts companies, including: ADL, Allure, B&P, Cal Lighting, Currey & Co., Del Sol, W.N. Desherbinin, East Enterprises, Finial Showcase, Foss Lampshades, Holtkoetter, House of Troy, George Kovacs, Lake Shore, Litemaster, Mario, Meyda Tiffany, Monterlite, Murray Feiss, Minka Lavery, New Providence, Nuvo, Oriental Danny, Otteson Glass, Satco, Weiss & Biheller, and Westinghouse.

A Business with History: Hansen Lamp & Shade
Buying a lamp shade without your lamp is
like buying a hat without your head ...
When looking for a new shade for your lamp, it is always best to bring your lamp with you. That way you can try some things on - an especially good idea if you're considering a different shape or color. Also, if you like the shade you have, bring it, too, so we can try to match it as closely as possible.
Lamp shade "fitters"
​
Lamp shades have different types of "fitters" (how they attach to the lamp). The main ones are : washer, clip-on, uno, unthreaded uno and phenolic or European flat washer. (There are others!) Some work with only a particular type of socket, bulb or style of lamp.
However, a lamp shade of one type often can be made to work with a lamp of a different style by adding an adapter or changing out some parts. Bring your lamp and shade and let us see how we can help. And, we can also order shades with all types of fitters.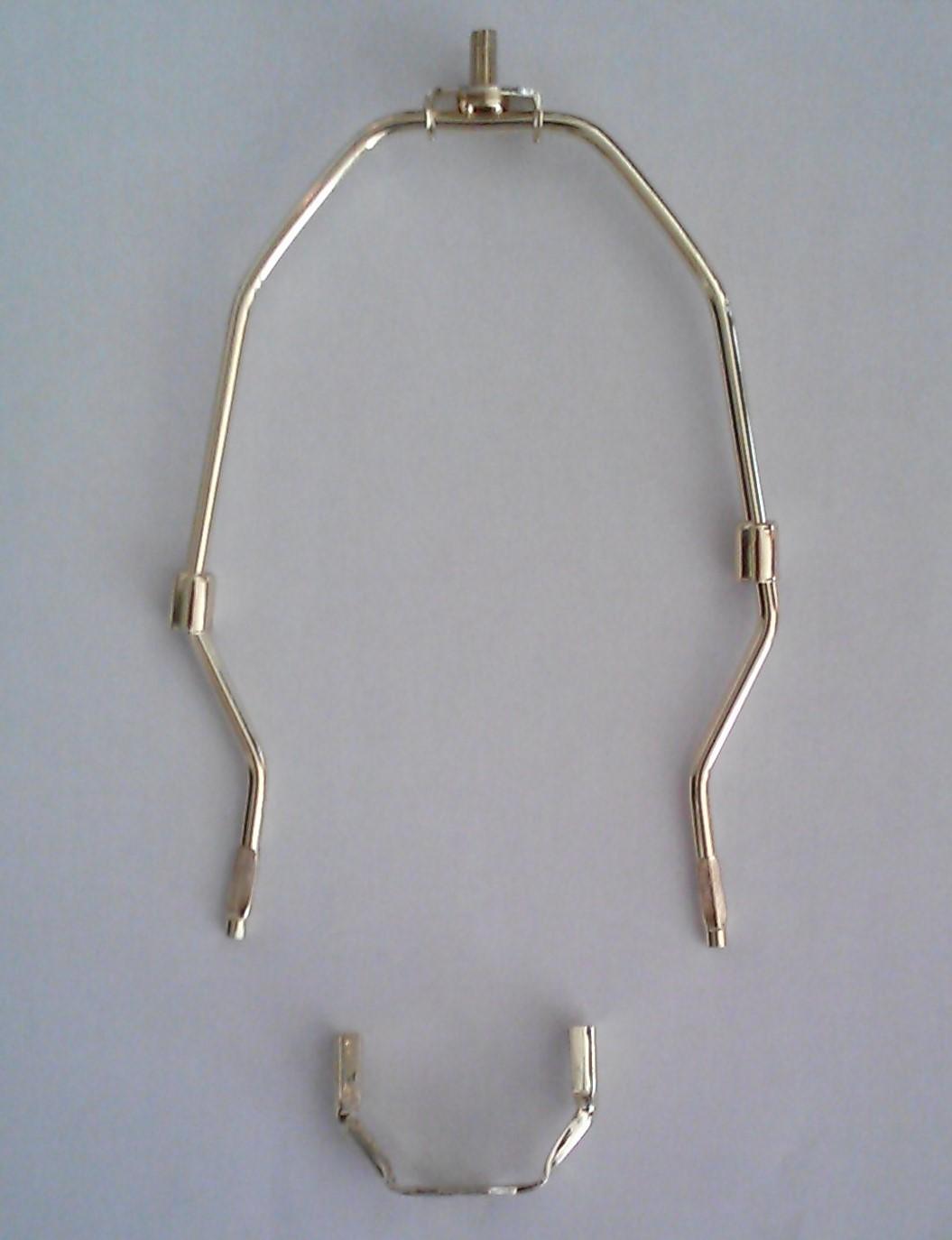 Lamp harp and saddle - Harps can be changed to properly fit your shade to your lamp. They come in two gauges and many sizes, as well as polished brass, nickel and antique finishes. The shade sits on the top rest, which swivels so the shade sits level, and is secured with a finial. We have many in stock and can order many others.